| Currency | Quantity | Exchange Rate | Difference | Last 7 Days |
| --- | --- | --- | --- | --- |
| USD | 1 USD | 2.6102 | 0.0035 | |
| EUR | 1 EUR | 2.8005 | 0.0004 | |
| TRY | 1 TRY | 0.1117 | 0.0011 | |
| RUB | 100 RUB | 3.183 | 0.0245 | |
| GBP | 1 GBP | 3.2528 | 0.0023 | |
| AED | 10 AED | 7.1065 | 0.0095 | |
| AMD | 1000 AMD | 6.7587 | 0.0038 | |
| AUD | 1 AUD | 1.7444 | 0.0068 | |
| AZN | 1 AZN | 1.5354 | 0.0021 | |
| BGN | 1 BGN | 1.4317 | 0.0004 | |
| BRL | 1 BRL | 0.5298 | 0.0024 | |
| BYN | 1 BYN | 1.0366 | 0.0014 | |
| CAD | 1 CAD | 1.9559 | 0.0033 | |
| CHF | 1 CHF | 2.8709 | 0.0153 | |
| CNY | 10 CNY | 3.6612 | 0.0124 | |
| CZK | 10 CZK | 1.1859 | 0.0012 | |
| DKK | 10 DKK | 3.7589 | 0.0001 | |
| EGP | 10 EGP | 0.8461 | 0.0002 | |
| HKD | 10 HKD | 3.3306 | 0.0026 | |
| HUF | 100 HUF | 0.7587 | 0.001 | |
| ILS | 10 ILS | 7.1405 | 0.0019 | |
| INR | 100 INR | 3.1612 | 0.0051 | |
| IRR | 10000 IRR | 0.6215 | 0.0008 | |
| ISK | 100 ISK | 1.8707 | 0.0103 | |
| JPY | 100 JPY | 1.868 | 0.0074 | |
| KGS | 100 KGS | 2.985 | 0.0005 | |
| KRW | 1000 KRW | 2.0018 | 0.0028 | |
| KWD | 1 KWD | 8.4857 | 0.0086 | |
| KZT | 100 KZT | 0.5877 | 0.0007 | |
| MDL | 10 MDL | 1.4635 | 0.0045 | |
| NOK | 10 NOK | 2.3796 | 0.008 | |
| NZD | 1 NZD | 1.5841 | 0.0053 | |
| PLN | 10 PLN | 6.2448 | 0.019 | |
| QAR | 10 QAR | 7.1685 | 0.0032 | |
| RON | 10 RON | 5.652 | 0.0071 | |
| RSD | 100 RSD | 2.3885 | 0.0001 | |
| SEK | 10 SEK | 2.402 | 0.0035 | |
| SGD | 1 SGD | 1.9376 | 0.0038 | |
| TJS | 10 TJS | 2.4012 | 0.0018 | |
| TMT | 10 TMT | 7.4577 | 0.01 | |
| UAH | 10 UAH | 0.7068 | 0.0009 | |
| UZS | 1000 UZS | 0.228 | 0.0001 | |
| ZAR | 10 ZAR | 1.3795 | 0.0069 | |
Last updated: Jun 09, 2023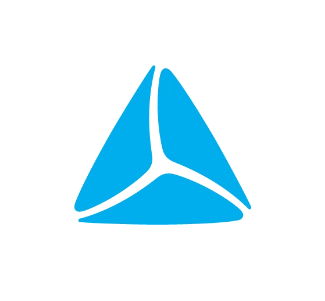 TBC Bank
| Currency | Buy | Sell |
| --- | --- | --- |
| USD | 2.5630 | 2.6530 |
| EUR | 2.7460 | 2.8760 |
| GBP | 3.2060 | 3.3460 |
| - | - | - |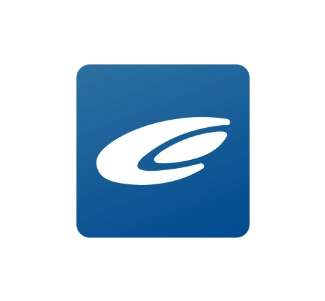 Cartu Bank
| Currency | Buy | Sell |
| --- | --- | --- |
| USD | 2.5850 | 2.6350 |
| EUR | 2.7450 | 2.8450 |
| GBP | 3.1800 | 3.3200 |
| RUB | 0.0299 | 0.0338 |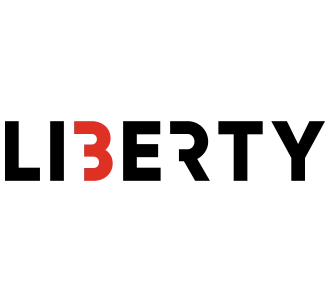 Liberty Bank
| Currency | Buy | Sell |
| --- | --- | --- |
| USD | 2.5550 | 2.6300 |
| EUR | 2.7380 | 2.8590 |
| GBP | 3.1820 | 3.3180 |
| RUB | 0.0283 | 0.0283 |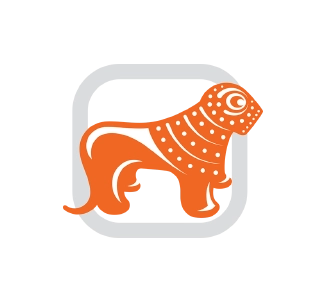 Bank of Georgia
| Currency | Buy | Sell |
| --- | --- | --- |
| USD | 2.55 | 2.65 |
| EUR | 2.739 | 2.867 |
| GBP | 3.188 | 3.341 |
| RUB | 0.0281 | 0.0281 |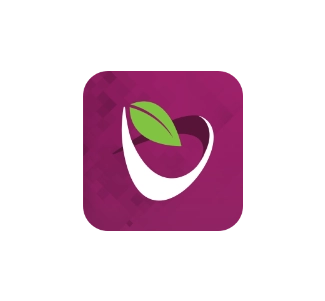 TeraBank
| Currency | Buy | Sell |
| --- | --- | --- |
| USD | 2.6050 | 2.6150 |
| EUR | 2.7850 | 2.8150 |
| GBP | 3.1510 | 3.3300 |
| RUB | 0.0263 | 0.0395 |
Exchange Rate In Banks & Kiosks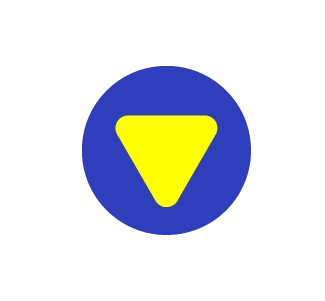 Valuto
| Currency | Buy | Sell |
| --- | --- | --- |
| USD | 2.605 | 2.615 |
| EUR | 2.785 | 2.805 |
| GBP | 3.241 | 3.269 |
| RUB | 0.0339 | 0.0339 |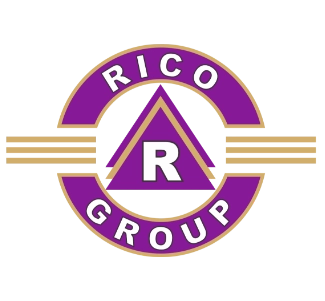 Rico Group
| Currency | Buy | Sell |
| --- | --- | --- |
| USD | 2.6050 | 2.6150 |
| EUR | 2.7900 | 2.8050 |
| GBP | 3.2350 | 3.2750 |
| RUB | 0.0295 | 0.0335 |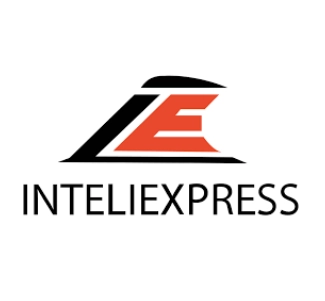 INTELIEXPRESS
| Currency | Buy | Sell |
| --- | --- | --- |
| USD | 2.605 | 2.615 |
| EUR | 2.782 | 2.818 |
| GBP | 3.233 | 3.304 |
| RUB | 0.030 | 0.033 |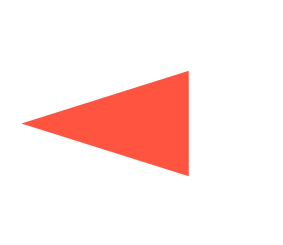 Crystal
| Currency | Buy | Sell |
| --- | --- | --- |
| USD | 2.607 | 2.617 |
| EUR | 2.792 | 2.807 |
| GBP | 3.225 | 3.275 |
| RUB | 0.0298 | 0.0298 |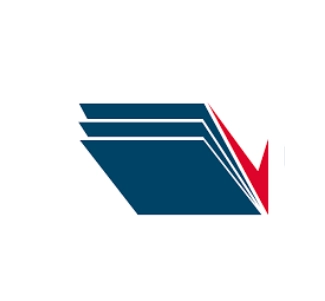 Fin Credit
| Currency | Buy | Sell |
| --- | --- | --- |
| USD | 2.600 | 2.625 |
| EUR | 2.770 | 2.800 |
| - | - | - |
| - | - | - |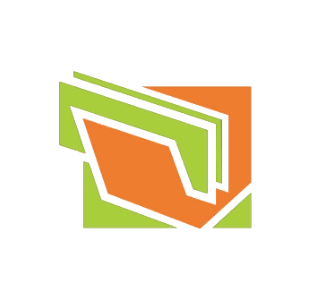 Giro Credit
| Currency | Buy | Sell |
| --- | --- | --- |
| USD | 2.6080 | 2.6150 |
| EUR | 2.7900 | 2.8050 |
| GBP | 3.2300 | 3.2800 |
| RUB | 0.031 | 0.031 | Currency

Price

24H Change

Volume(24h)

Market Cap

$ 26,501.7366

0.5999%

$ 3.08 B

$ 514.05 B

$ 1,839.1243

0.1279%

$ 1.70 B

$ 221.12 B

$ 1.0007

0.0783%

$ 5.98 B

$ 83.38 B

$ 260.2538

0.6075%

$ 255.75 M

$ 43.41 B

$ 1.0006

0.0821%

$ 565.20 M

$ 28.46 B

$ 0.5250

1.0641%

$ 372.00 M

$ 23.84 B

$ 0.3207

0.6068%

$ 87.69 M

$ 11.19 B

$ 0.0679

0.5822%

$ 71.70 M

$ 9.48 B

$ 18.7612

1.6166%

$ 64.57 M

$ 7.47 B

$ 0.7840

3.3888%

$ 81.03 M

$ 7.28 B

$ 0.0773

1.0882%

$ 43.96 M

$ 6.97 B

$ 87.7825

0.6712%

$ 143.81 M

$ 6.42 B

$ 5.0100

0.0812%

$ 37.07 M

$ 6.22 B

$ 1.0004

0.0508%

$ 207.47 M

$ 4.87 B

$ 13.8386

0.6497%

$ 29.38 M

$ 4.77 B

$ 1.0010

0.016%

$ 21.88 M

$ 4.75 B

$ 0.0000

0.6088%

$ 24.40 M

$ 4.67 B

$ 26,508.6316

0.4929%

$ 29.90 M

$ 4.16 B

$ 3.5205

0.204%

$ 187,112

$ 3.27 B

$ 5.9731

0.9598%

$ 44.77 M

$ 3.09 B

$ 44.6983

0.1419%

$ 117,617

$ 2.68 B

$ 4.6227

1.7123%

$ 12.13 M

$ 2.67 B

$ 141.2700

2.0166%

$ 33.88 M

$ 2.58 B

$ 16.9112

0.145%

$ 25.27 M

$ 2.39 B

$ 0.0869

0.1666%

$ 13.77 M

$ 2.34 B

$ 9.3769

0.4289%

$ 28.12 M

$ 2.33 B

$ 111.5971

0.2657%

$ 14.44 M

$ 2.17 B

$ 1.0000

0.0703%

$ 183.77 M

$ 2.06 B

$ 2.1507

3.5927%

$ 5.04 M

$ 1.89 B

$ 4.1440

0.3935%

$ 6.32 M

$ 1.81 B

$ 4.0647

1.5962%

$ 25.70 M

$ 1.74 B

$ 0.0583

0.4476%

$ 2.15 M

$ 1.47 B

$ 26,490.5141

0.6671%

$ 106.73 M

$ 1.43 B

$ 109.6559

1.3076%

$ 6.11 M

$ 1.32 B

$ 1.4103

0.738%

$ 21.37 M

$ 1.29 B

$ 0.0174

0.4501%

$ 12.85 M

$ 1.27 B

$ 0.1119

0.2541%

$ 9.44 M

$ 1.01 B

$ 1.0007

0.0601%

$ 17.40 M

$ 1.01 B

$ 0.8955

1.4658%

$ 31.32 M

$ 979.10 M

$ 47.7584

0.9731%

$ 812,523

$ 930.07 M

$ 0.1231

0.7474%

$ 25.16 M

$ 892.44 M

$ 0.4784

0.9088%

$ 22.61 M

$ 886.72 M

$ 0.6244

2.2883%

$ 29.38 M

$ 863.78 M

$ 59.4989

1.2757%

$ 12.63 M

$ 858.20 M

$ 34.7976

0.4351%

$ 5.05 M

$ 841.56 M

$ 2.2423

1.7445%

$ 12.47 M

$ 821.55 M

$ 0.2934

1.57%

$ 33.91 M

$ 818.93 M

$ 0.8395

0.1159%

$ 5.88 M

$ 789.81 M

$ 0.4146

0.5301%

$ 13.76 M

$ 778.77 M

$ 0.7642

2.0569%

$ 2.72 M

$ 764.17 M

$ 6.1909

0.034%

$ 10.90 M

$ 724.10 M

$ 0.0485

1.664%

$ 6.60 M

$ 719.23 M

$ 0.2303

1.7291%

$ 24.71 M

$ 664.46 M

$ 6.7525

0.0163%

$ 1.50 M

$ 653.87 M

$ 0.6203

0.8037%

$ 3.74 M

$ 642.71 M

$ 9.0335

1.8883%

$ 10.00 M

$ 637.21 M

$ 0.7593

0.7907%

$ 3.21 M

$ 620.48 M

$ 624.0981

0.5449%

$ 3.61 M

$ 610.14 M

$ 0.0868

0.8447%

$ 8.96 M

$ 608.58 M

$ 30.8344

2.5309%

$ 5.95 M

$ 594.06 M

$ 0.0259

0.4657%

$ 16.32 M

$ 560.53 M

$ 0.9636

1.4345%

$ 30.27 M

$ 540.50 M

$ 0.1644

0.6771%

$ 4.69 M

$ 509.56 M

$ 6.9185

3.5832%

$ 22.40 M

$ 505.09 M

$ 0.1782

0.0214%

$ 2.33 M

$ 495.21 M

$ 0.0435

0.7953%

$ 1.08 M

$ 482.89 M

$ 2.0497

2.1%

$ 10.31 M

$ 479.05 M

$ 2.8591

0.1625%

$ 18.42 M

$ 463.84 M

$ 0.4990

4.3066%

$ 3.88 M

$ 456.15 M

$ 0.0367

3.249%

$ 1.08 M

$ 451.34 M

$ 39.0137

1.2571%

$ 32.13 M

$ 441.42 M

$ 0.0000

0.7561%

$ 1.16 M

$ 438.63 M

$ 5.9296

2.6379%

$ 626,230

$ 428.40 M

$ 4.1115

0.4324%

$ 401,197

$ 402.15 M

$ 0.8899

1.1931%

$ 3.24 M

$ 370.80 M

$ 0.2135

1.1289%

$ 1.96 M

$ 362.64 M

$ 0.8505

3.1425%

$ 1.26 M

$ 361.47 M

$ 1.0763

0.7487%

$ 3.85 M

$ 357.34 M

$ 0.6200

1.8385%

$ 330,324

$ 347.21 M

$ 4.1561

3.0658%

$ 15.03 M

$ 341.27 M

$ 1.0300

3.0691%

$ 14.13 M

$ 338.75 M

$ 0.0212

1.2388%

$ 9.01 M

$ 335.71 M

$ 0.2451

1.2026%

$ 2.56 M

$ 326.37 M

$ 1.5587

1.3826%

$ 4.52 M

$ 316.78 M

$ 0.2531

2.2649%

$ 2.97 M

$ 308.95 M

$ 1.9599

0.1739%

$ 19.50 M

$ 306.25 M

$ 117.7599

1.5866%

$ 1.25 M

$ 304.95 M

$ 0.3200

1.3888%

$ 6.60 M

$ 301.63 M

$ 0.2971

0.4944%

$ 4.37 M

$ 297.08 M

Basic Attention Token

BAT

$ 0.1956

0.2951%

$ 5.21 M

$ 291.23 M

$ 0.0502

3.1358%

$ 5.10 M

$ 287.44 M

$ 0.1961

7.901%

$ 6.68 M

$ 278.77 M

$ 0.0289

0.5146%

$ 5.23 M

$ 259.85 M

$ 4.9690

0.3584%

$ 623,826

$ 247.31 M

$ 0.0014

1.6223%

$ 1.33 M

$ 247.04 M

$ 2.3456

0.028%

$ 5.28 M

$ 245.56 M

$ 32.0497

0.6785%

$ 3.23 M

$ 245.26 M

$ 0.0187

1.5974%

$ 2.72 M

$ 235.72 M

$ 0.0235

1.3792%

$ 18.86 M

$ 234.94 M

$ 0.0381

0.7205%

$ 329,385

$ 234.68 M
Last updated: Jun 09, 2023
Frequently asked questions
Where does the site's main currency converter get its information?

⭐️ The main converter of the site receives information from the National Bank of Georgia in live mode.

How long does it take for bank and booth data to be updated?

⭐️ The data of banks and booths is updated every 10 minutes.